Explore Bonaire from the ocean with a paddle adventure for every level
Discover Bonaire's stunning coastline and hidden gems as you glide along the warm, turquoise waters of the Caribbean Sea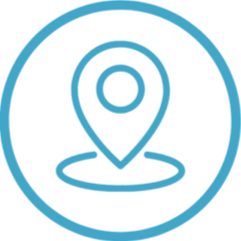 Customized tours
Choose your own adventure or just keep it simple and launch from your waterfront hotel or villa.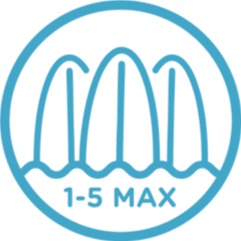 Small groups
Discover the best spots and enjoy your time on the water in private groups of up to 5 paddlers.
"What to do in Bonaire besides diving?"
Well actually there's lots of other activities to do but... paddleboarding is a fun way to get out on the water and explore the island from a different perspective.It doesn't matter if you are completely new to paddling, a pro-paddler looking for an adventure or just looking for a fun way to spend a few hours (and maybe get a little workout while you're there). Let us guide you to the best views of the coast above and below the water.Paddleboarding is an accessible activity that almost anyone can do. We'll help you pick the best spots depending on the conditions and provide all equipment, safety gear, drinks, food... everything ready for a great day out on the water.If you love the ocean, paddleboarding is one of the best things to do in Bonaire besides diving.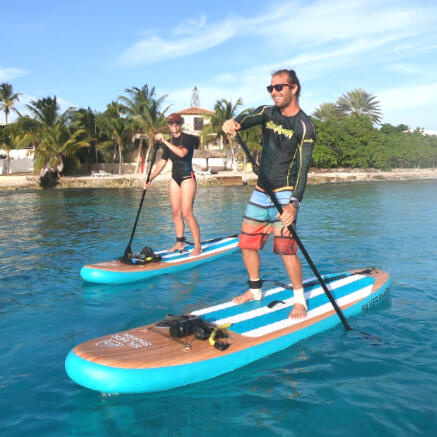 "With great paddling comes great adventure"
#letsgetinthewater
Choose your tour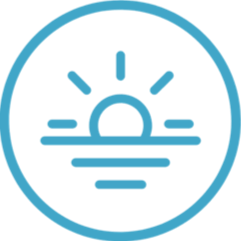 Sunset
Wind down another beautiful day in Bonaire, on the water with a relaxing, insta-friendly paddle.
Peaceful

Insta-friendly

Stunning nature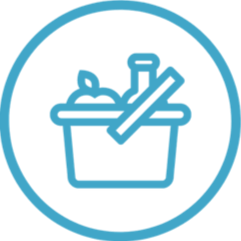 Explore
Our most popular adventure. You choose the time, the place and we'll take care of the rest.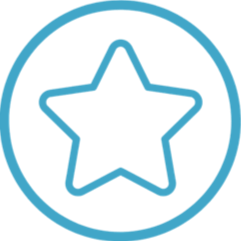 Rental
Paddle downwind from your preferred location and we will pick you up at the destination.
All gear incl

1/2 day

Downwind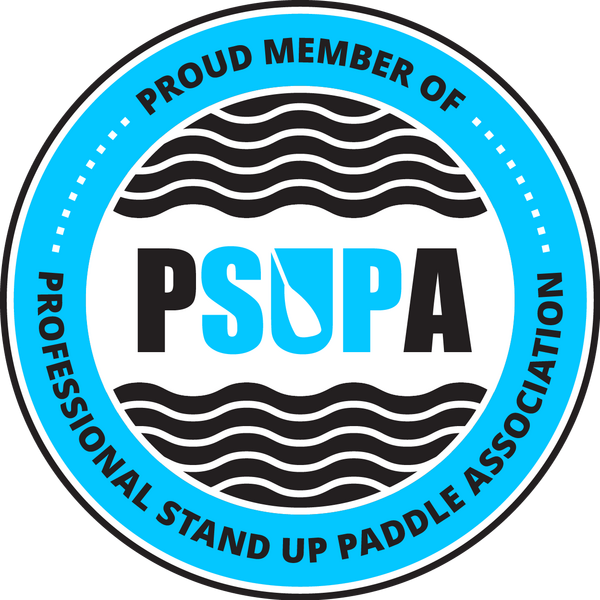 Paddleboarding Bonaire ™ ©️ The Ginger Flamingo B.V.
Made with ❤️ in 🇧🇶
I want to go on an adventure!
I want to try 🙌
Awesome! Let's make it happen
Paddleboarding Bonaire Terms & Conditions
WHEN MAKING ANY BOOKING WITH PADDLEBOARDING BONAIRE YOU ARE CONFIRMING THAT YOU HAVE READ AND AGREE WITH THESE TERMS AND CONDITIONS.You agree to sign the additional liability waiver before starting the tour. If not signed when the tour starts, you will not be able to join and will not get a refund.The person making the booking accepts responsibility for payment for everyone listed on the booking and is responsible for ensuring that all other persons listed on the booking form read the Terms and Conditions below and that they are aware of the booking details.All participants must complete a participation liability form at the time of booking/before arrival before they will be allowed to take part in any Paddleboard (SUP) activity. A parent/guardian must sign for any participants under the age of 18. Paddleboarding Bonaire does not accept any liability for any loss caused by failure to complete the declaration. All participants must be at least 15 years old. If under 18, must be accompanied by a parent/guardian for the duration of experience/lesson. Anyone failing/choosing to sign said mentioned liability form before arrival hereby waives their right to claim 'undue notice' in respects of the contents, length and time required to fully comprehend the information it contains. Anyone who refuses to sign the liability waiver will not be permitted to join the tour and will not be entitled to receive a refund.A copy of the liability waiver can be viewed in advance at https://www.paddleboardingbonaire.com/#liabilitywaiverHealth and Safety Considerations
Anyone with a medical condition must seek medical advice before considering participating in an activity. All participants must therefore make us aware of any medical conditions, previous injuries, illnesses or allergies they may have and any medication they are taking, on the participation form before commencing the activity. It is also imperative that we are made aware of any severe allergies, which may cause an anaphylactic reaction which may include nut allergies, insect bites or stings, or allergy to penicillin etc.It is the responsibility of the participant with a medical condition (including pregnancy) to check with his or her doctor to find out if paddleboarding is within their physical and or mental parameters.For water-based activities, all participants must be confident in the water, able to swim 25m and be confident swimming in open water.You are strongly recommended not to wear spectacles of any kind as they can be a hazard to yourself whilst participating in an activity. If you choose to wear spectacles you must accept that injury may occur and accept responsibility for any such injury or loss of spectacles. Participants may wear contact lenses.Paddleboarding Bonaire reserve the right to refuse participation to anyone considered to be under the influence of alcohol or drugs. They shall not be entitled to a refund.Paddleboarding Bonaire staff may require any participant to leave the tour/course if that person acts in any such manner as to endanger themselves and others. They shall not be entitled to a refund.All participants must wear leashes and suitable buoyancy aids while on the water.Insurance against personal injury, accident or loss whilst on-site, using our facilities, undertaking a course, using any of our equipment is the responsibility of the customer. Paddleboarding Bonaire owners and operators will accept no liability for such injury, accident, damage or loss excepting liability for death or personal injury resulting from negligence attributable to, and fault of, the owners and or operators.Customers are reminded that water sports participation involves an element of risk and all customers agree to partake in their chosen activity or activities at Paddleboarding Bonaire at their own risk. Sport, specifically paddleboarding (SUP) carries with it a degree of risk to both people and property, even if enjoyed under proper supervision by qualified instructors. Our activities are also strenuous that requires those taking part to have a reasonable standard of water confidence and fitness.Booking terms and conditions
All booking are excl. 3.5% service & transaction fee.Payment is due at time of booking for tours and lessons. 100% of payment must be made to ensure booking can be confirmed, no booking is guaranteed unless payment is received.Paddleboarding Bonaire will make every effort to arrange any changes requested after the booking has been confirmed, providing it is no less than 1 day before the tour, lesson start date/time. After this time no changes can be made. Less than 24 hours' notice may incur an admin fee. Any changes are subject to availability of places.No refunds will be given for missed tours or lessons.Latecomers (more than 5 minutes past the tour/lesson start time) may be refused participation and no refund is due. Please ensure that you are on time. Tours and lessons start promptly at the time on the schedule.Refunds are not available to customers who start booking and lessons and choose not to continue.Whilst every reasonable attempt will be made to deliver tours, Paddleboarding Bonaire reserves the right to cancel or modify the courses due to safety considerations, bad weather and other factors beyond our control (Force Majeure). In this case, we will offer you an alternative activity or the option of re-booking the intended activity for a new date.Free rescheduling or 100% cancellation refund if you change your booking 7 days or more before your tour. Free rescheduling or 50% cancellation fee if you change your booking 3-7 days before your tour. $10/p rescheduling fee or 100% cancellation fee if you change your booking 48hrs before your tour. No rescheduling and 100% cancellation fee if you change your booking 24hrs or less before your tour.All payments are received on a per person basis – if the number of participants in the group you have booked drops below the number originally quoted, and you fail to inform us more than 2 days before the tour date/time the individual(s) not partaking will forfeit their payment.Session Locations
Please check your email one day in advance for details on session location. Session locations vary depending on which activities are booked, paddle level and weather conditions.Bonaire only has a few easy entry sites and is surrounded by reef and rocks. There are potentially many hazards, so please be mindful when entering the water and bring water shoes.Equipment
All participants must agree to abide by all instructions and decisions Paddleboarding Bonaire and its instructors make to secure the safety and comfort of all participants. Participants will have the use of Paddleboarding Bonaire equipment during their lessons. Whereas Paddleboarding Bonaire takes all reasonable measures to ensure the safety and good condition of that equipment, participants are responsible for immediately reporting any damage caused to the equipment or which becomes apparent whilst the equipment is in their possession otherwise you may fall liable for charges associated to the damage.Our equipment is regularly checked for damage and aesthetic degradation. We consider the high standard of our equipment is a reflection of our brand and our great care when it comes to your safety and enjoyment whilst using our kit.Our paddles and paddleboards are very expensive, please take great care not to damage them. Accidents do happen and we appreciate that, but any obvious lack of care, misuse or mindless behaviour that results in our equipment being damaged, will result in a fair charge being issued.It is the responsibility of the person using the equipment to report any damage caused during the activity and we favour your honesty. By participating in an activity, you hereby agree to take responsibility for and pay for any damage caused by improper use.Charges include:
$50 for a punctured paddleboard
$80 for a lost paddle
$50 for a broken fin boxPhotographs/videos
Paddleboarding Bonaire may take photos of adults attending tours and courses. These may be used for the following purposes;- Marketing material including brochures, leaflets and posters.
- Social Media Marketing – Facebook, Instagram, YouTube
- Email Newsletters
- Online and paper news articles and adverts.Any photos used will not be accompanied by names or other personal information without explicit permission.If you would prefer for us not to take photographs of you please notify Paddleboarding Bonaire.Should we use a photo of you that you do not wish to be used please contact us for removal.Customer Care
If you have a great time please let us know, we love hearing that we've done a good job! If on the other hand, you think we can make some improvements, please let us know as soon as you can so we can try to fix the problem. We want you to have a fantastic time and really value your feedback as it is what helps us to review and improve our courses.
Paddleboarding Bonaire Liability Waiver preview
In exchange for receiving permission to participate in Stand Up Paddleboarding instruction and related activities (hereinafter collectively called "Stand-up Paddle Boarding") and/or the use of the facilities, property, services, and equipment of Paddleboarding Bonaire.I hereby RELEASE, WAIVE, DISCHARGE, AND COVENANT NOT TO SUE Paddleboarding Bonaire (Registered Trading name of 'The Ginger Flamingo BV'), Charley Heylen, their officers, agents, or employees, instructors and owners of equipment and land used for Stand Up Paddleboarding (hereinafter referred to as "RELEASED PARTIES") from any and all liability, claims, demands, actions, and causes of action whatsoever arising out of or related to any loss, damage, or injury, including death, that may be sustained by me, or to any property belonging to me, while participating in such activity, while in, on or upon the premises where the activities are being conducted, REGARDLESS OF WHETHER SUCH LOSS IS CAUSED BY THE NEGLIGENCE OF THE RELEASEES.In consideration of being allowed to use the facilities, equipment, paddleboards and participate in paddleboard activities and other activities (collectively the "Activities") provided by Paddleboarding Bonaire (the "Host"), I hereby understand and agree for myself and if applicable the members of my family to this Release of Liability, Waiver of Legal Rights and Assumption of Risk and to the terms hereof as follows:In this Release Agreement, the term "Related Activities" shall include all activities, transportation, events and services provided, arranged, organized, conducted, sponsored or authorized by the Released Parties and shall include but is not limited to: stand-up paddleboarding, swimming, snorkelling, Stand Up Paddle Boarding Yoga and other forms of land or water-based activity; rental or use of standup paddleboards or other equipment; demonstrations; instructional courses; loading, unloading of equipment including around motor vehicles; and other activities, events and services in any way connected with or related to Stand Up Paddleboarding.I hereby RELEASE AND DISCHARGE the Released Parties from any and all liability, claims, demands or causes of action that I may hereafter have for injuries/damages arising out of my participation in Stand-up Paddle Boarding activities, including, but not limited to, losses CAUSED BY THE NEGLIGENCE OF THE RELEASED PARTIES.I further acknowledge that there are no warranties applicable to the purchase, rental or lease of Stand-up Paddle Boarding equipment by me and that all warranties whether expressed or implied are excluded. THERE IS NO WARRANTY OF MERCHANTABILITY OR THAT THE SAID BOARD AND STAND-UP PADDLEBOARDING IS FIT FOR ANY PURPOSE, and that I am accepting the said Stand-up Paddle Boarding equipment as is and I hereby acknowledge that I will personally examine the said equipment prior to my using of the same.I understand and acknowledge that Stand-up Paddle Boarding activities have inherent dangers that no amount of care, caution, instruction or expertise can eliminate and I EXPRESSLY AND VOLUNTARILY ASSUME ALL RISK OF DEATH OR PERSONAL INJURY SUSTAINED WHILE PARTICIPATING IN STAND-UP PADDLEBOARDING ACTIVITIES WHETHER OR NOT CAUSED BY THE NEGLIGENCE OF THE RELEASED PARTIES.I further agree that I WILL NOT SUE OR MAKE A CLAIM against the Released Parties for damages or other losses sustained as a result of my participation in Stand-up Paddle Boarding activities.I also agree to INDEMNIFY AND HOLD THE RELEASED PARTIES HARMLESS from all claims, judgments and costs, including attorneys' fees, incurred in connection with any action brought as a result of my participation in Stand-up Paddle Boarding activities.DECLARATION OF FITNESS FOR STAND-UP PADDLEBOARDING
I understand that I may create a dangerous situation for other persons or myself during Stand Up Paddle Boarding if I have, or have had, certain medical conditions.I hereby declare that I am physically fit and have good swimming ability. I do not, and have not, suffered from any health conditions which may lead to a dangerous situation with regard to other persons or myself during Stand-Up Paddle Boarding.Even though I have/may have, a health condition, by signing this form I still choose to participate in the activity of Stand-Up Paddle Boarding and agree to waive all responsibilities to the Released Parties concerning any consequences that would result from my actions.I hereby declare that I have no physical or mental condition that should preclude me from participating in my chosen activity and that I am not participating against medical advice or treatment.I further declare that in the event that I feel ill or unwell, have any physical complaints whatsoever or if an injury is sustained of any kind during the course of Stand-Up Paddle Boarding activities, I will notify the instructor/Charley Heylen immediately. I further agree and warrant that if at any time I believe conditions to be unsafe, I will immediately notify the nearest official and discontinue further participation in the Activity. I have read the above Declarations, understand them, and I agree to be bound by them.I will take responsibility for, and hold harmless Released Parties for any injury that I may suffer or inflict upon others or their property as a result of my engaging in Stand-up Paddle Boarding activities.I agree to observe and obey all posted rules and warnings, and further agree to follow instructions or directions given by Charley Heylen, Paddleboarding Bonaire, or the employees, representatives or agents of Paddleboarding Bonaire. I also agree that I will operate the said Stand-up Paddle Boarding equipment in a reasonable and safe manner so as not to endanger the lives of persons or property of any individual.I further represent that this Release of Liability, Waiver of Legal Rights and Assumption of Risk shall continue in full force and effect for so long as I engage in Stand-up Paddle Boarding activities which are in any way connected to or with the Released Parties.I further represent that I am at least 18 years of age, or that as the parent or (adult) legal guardian, I waive and release any and all legal rights that may accrue to me, to my minor child or to the minor child for whom I am (adult) legal guardian, as the result of any injury that my minor child, the minor child for whom I am (adult) legal guardian or I may suffer while engaging Stand-up Paddle Boarding activities.I hereby expressly recognize that this Release of Liability, Waiver of Legal Rights and Assumption of Risks is a contract pursuant to which I have released any and all claims against the Released Parties resulting from participation in Stand-up Paddle Boarding activities including any claims by the negligence of the Released Parties by any of the undersigned.Social Media, Website, and Print: I consent to the use of photographs or likeness of me taken by Paddleboarding Bonaire, their staff and/or Charley Heylen for the purposes of furthering awareness of the sport, products, and business through the medial means above.I agree to pay for all damages to the facility and equipment of Paddleboarding Bonaire caused by my or my family's negligent, reckless, or willful actions.I have read and understood the above and acknowledge the same constitutes a release of liability and a waiver of my legal rights and also the acknowledgement of the assumption of liability by me of all risks arising out of my engaging in Stand-up Paddle Boarding activities.I HAVE READ THIS RELEASE OF LIABILITY, WAIVER OF LEGAL RIGHTS AND ASSUMPTION OF RISK AND FULLY UNDERSTAND ITS CONTENTS. I SIGN IT ON MY OWN FREE WILL AND AGREE TO BE BOUND BY IT.I AM AWARE THAT BY SIGNING THIS AGREEMENT I MAY BE WAIVING CERTAIN LEGAL RIGHTS, INCLUDING THE RIGHT TO SUE.
What is it costing your clients to not do business with you?
This is the stakes section. Use language from the failure bucket of the BrandScript here. Frame the cost of your product/service by showing the client there is something at stake if they don't engage with you. This offsets the price of your product.